(Olathe, KS) — Have you gone from mechanic to mechanic, struggling to find an automotive repair and maintenance specialist you can trust?
Your search is over.
Meet Gary Calvert, your new go-to mechanic, whose goal is to "WOW" you, each and every time.
Calvert, the owner of Calvert's Express Auto Service & Tire, has spent his entire career making the auto repair and maintenance experience as painless as possible for his customers, first as a manager in Saint Louis and then as a supervisor with a chain of Midas repair shops: nine in the Minneapolis-St. Paul area and six stores in Wichita.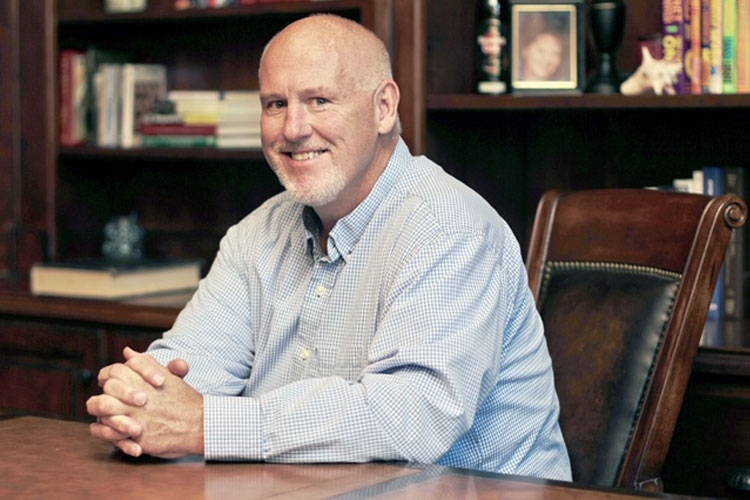 At Calvert's Express, you can expect fast, friendly, and affordable repair and maintenance service from honest, knowledgeable technicians who help you get the most out of your automotive dollar. Gary Calvert has a lot to be excited about, but he is most excited about his family's involvement in the business, which like our service, will "WOW" you.
FROM A CONCRETE BLOCK GARAGE TO 18 SHOPS
In 2003, Gary Calvert moved to Shawnee with his wife, Lisa, and their three children. He refurbished an old, concrete-block garage building and opened the first Express Auto Service & Tire at 7831 Shawnee Mission Parkway in Overland Park. Since those early days, Calvert has expanded the business to eight locations across the Kansas City metropolitan area: Overland Park, Lee's Summit, Independence, KCK, Belton, Raytown, Wornall Road in Kansas City,and a huge 12-bay shop at 1501 Main in downtown Kansas City, Missouri.
In addition to the Kansas City Metro area, Calvert's Express has rapidly expanded in the St. Louis metro area, opening locations in Hazelwood, Arnold, Overland, Jennings, St. Peters, South St. Louis City, Des Peres, and Creve Coeur, plus Fairview Heights in Illinois.
FAST AND AFFORDABLE SERVICE
Rest assured, at all Calvert's Express Auto Service & Tire locations, our skilled crews always put customers' needs first, and Gary Calvert promises, "If Calvert's Express makes a mistake, we'll make it right."
Gary Calvert's promise of fast, affordable and honest service has struck a chord with customers. While Gary now devotes the majority of his time to building the business and expanding his brand by franchising the business coast to coast (visit our Franchising page for more information), three trusted supervisors manage the day to day operations of Calvert's Express, and Gary`s wife Lisa, Vice President of Calvert's Express, manages the corporate office, including the Accounting Department.
"If Calvert's Express makes a mistake, we'll make it right."
Calvert's Express Auto Service & Tire is open from 7:30 a.m. until 6 p.m. Monday through Friday and 8 a.m. until 5 p.m. on Saturday. Each and every Calvert's Express location also features a convenient night drop slot.
AS EASY AS POSSIBLE
Be sure to bookmark calvertsexpress.com and come back often for more information and specials. Visit our Services page for a list of available automotive services and our Special Offers page for the latest deals.
Automotive repair and maintenance doesn't have to be stressful. At Calvert's Express Auto Service & Tire, Gary Calvert and his staff of dedicated, knowledgeable technicians make it as easy as possible.
Ain`t that Right, Gary?
"That's right!"