In today's economy, people are keeping their cars longer. As a result, there is great demand for high quality, affordable auto repair. Come join Calvert's Express and be a part of a growing, recession-proof industry. Our business model, based on a proven idea, does not require a background in the automotive industry.
The initial term of a Calvert's Express Franchise Agreement is 15 years.
The franchise fee is $25,000.
The royalty fee paid to Calvert's Express is 5% of gross sales.
Minimum cash required for an initial Calvert's Express franchise is $50,000 (with the ability to obtain additional financing)
Owning a Calvert's Express Auto Service & Tire Franchise has many advantages. Through the use of our brand name and trademarks in promotions and advertising campaigns on broadcast and cable television, internet, and social media platforms, retail customers are driven directly to our franchised businesses. Based on analysis of demographics and trade area, Calvert's Express helps our franchisees select the optimal market and location for their franchises while also assisting in lease negotiations and zoning and permit requirements. In addition, Calvert's Express provides geographic protection for our franchisees' shops, ensuring that they have exclusive rights in their territories.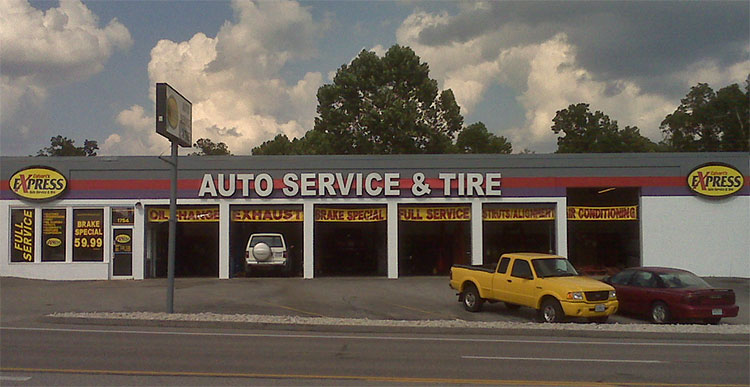 With the backing of Calvert's Express, it should be easier for our franchisees to obtain financing. We provide all the support our franchisees need, including help setting up the business, training, assistance with documentation, writing business plans, and building cash flow statements. Our franchisees benefit directly by communicating and sharing ideas with, and receiving support from, other franchisees in the network. Plus, we have established relationships with suppliers, including our own parts warehouse, which enables us to pass the savings on parts and equipment on to our franchisees.
Today is the day to change your future by becoming a Calvert's Express franchisee.
NOT LICENSED IN ALL STATES.
This information is not intended as an offer to sell, or the solicitation of an offer to buy, a franchise. It is for informational purposes only. An offer or solicitation can only be made by a franchise disclosure document. This communication is not directed to residents of any jurisdiction that requires registration of a franchise prior to offering and selling a franchise in such jurisdiction. No franchises will be sold to any resident of any such jurisdiction until the offering has been registered and declared effective by such jurisdiction and the required offering circular has been delivered to the prospective franchisee in compliance with applicable law. At the present time, we are not registered in any of the following states, and therefore, do not and cannot solicit franchise sales in or direct offers to these states: California, Hawaii, Illinois, Indiana, Maryland, Michigan, Minnesota, New York, North Dakota, Rhode Island, South Dakota, Virginia, Washington and Wisconsin.